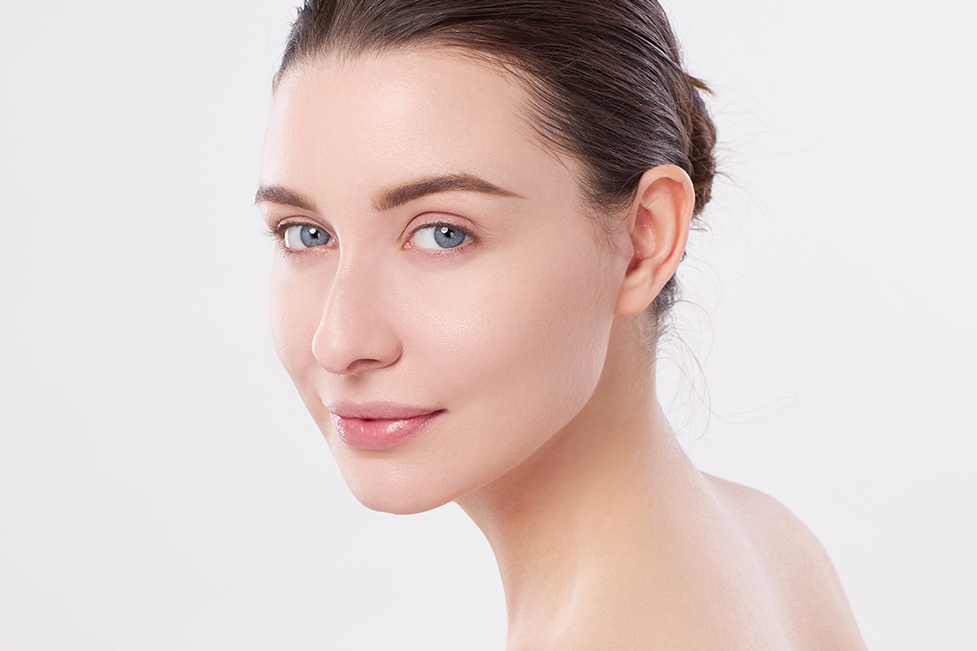 PDC Nutri-Supreme Lifting Treatment
The PDC Nutri-Supreme Rich Anti-Wrinkle Cream treatment achieves five major effects: wrinkle smoothing, regeneration, moisturizing, water retention, nourishing, and improvement of skin radiance.
Improvements

---
| | |
| --- | --- |
| Instant tightening and lifting, more sculpted facial contours | Increased skin elasticity, fuller skin texture |
| Tightened pores and smoothed skin | |
Suitable for

---
| | |
| --- | --- |
| Skin deterioration due to aging, temperature changes or improper care | Poor metabolism and lymphatic circulation, facial swelling |
| Aging skin collagen and elastic fibers, causing lack of firmness and drooping of skin | |
# Individual results may vary.
Magic Lift –PDC Cell Renewal & Lifting Treatment
The treatment stimulates ten essential acupoints on the eyes, face and head, it instantly eliminates the pain caused by stress. It also stimulates internal organs and regulates organ functions, improves facial contours, skin texture and resistance. Geranium essential oil can improve menstrual pain, balance mood, lower stress and help with eczema. Golden Caviar Magnificent Revitalizing Facial Mask contains 100% high-purity natural seaweed extract. It leverages the ionic energy of natural marine minerals to activate the water channel system of the cell membrane, nourish and improve the status of the cells, and exert the effects of rejuvenation and emergency rescue repair.
Improvements

---
| | |
| --- | --- |
| Improves the skin's pH value (strengthens the skin's natural protective layer), dramatically increases skin moisturization, improves wrinkles and skin elasticity | Enhances cell metabolism and increases regeneration rate |
| Supplies minerals and nutrients, nourishes cells | |
Suitable for

---
| | |
| --- | --- |
| Mature skin, dry, tired, wrinkles, dull complexion, lack of elasticity and sagging skin | Cells with weak water retention function, lack of energy and excessive lack of minerals in the skin |
| | |
# Individual results may vary.
Activating Collagen Facial Treatment
The treatment's plant-grown collagen mask is based on an all-natural plant formula. Filled with plant collagen, it activates the skin and strengthens the absorption of plant collagen, effectively activating skin absorption, and also has a calming and detoxifying effects. The treatment also leverages the energy moving power of medical-grade far infrared (MFIR) Med Light equipment, which helps penetrate heat energy to the bottom layer of skin and muscle. Combined with the Activating Collagen Regeneration Essence, it helps activate the skin which is instantly revitalized. Effectively stimulates the skin's own collagen synthesis, promotes cell activity, locks the moisture in the stratum corneum, and results in a plumper and firmer appearance.
Improvements

---
| | |
| --- | --- |
| Strengthens the skin barrier and helps skin resist environmental damage and sensitivity | Promotes cell self-repair, reduces texture formation, fights signs of aging, and reduces melanin production |
| Activates skin collagen, enhances skin support, reduces pores, improves skin texture, and restores skin elasticity and luster | |
Suitable for

---
| | |
| --- | --- |
| Strengthening skin elasticity | Poor circulatory system and weak absorption |
| People with sensitive skin | |
# Individual results may vary.
PDNA-Diamond Regenerating Pre-essence Treatment
This PDNA Diamond Regenerating Pre-essence is a multi active ingredients product using Polydeoxyribonucleotide as its main ingredient, which has shown effectiveness in repairing damaged skin tissues, regenerating the skin from the root and enhancing the original regeneration power of the skin. The treatment use the penetration enhancement capability of the MICRO POWER collagen gun to deliver the essence and nutrients directly to the skin tissue. This device uses a dual stimulation technology "aquatic injection + radio frequency technology" to inject water while strengthening the skin's deep water storage, achieving internal and external regeneration.
Improvements

---
| | |
| --- | --- |
| Improves UV resistance and delays skin aging | Reduces acne marks, helps regenerate skin tissues, restores smoothness and moisture to skin |
| Improves skin protection, reduces inflammation, and soothe skin redness | |
Suitable for

---
| | |
| --- | --- |
| Skins often exposed to UV | Slowly repairing skin wounds |
| Sensitivity due to daily environmental pollution | |
# Individual results may vary.